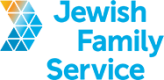 Support Asylum-Seeking Families on Their Journey
You can provide legal defense for families impacted by Migrant Protection Protocols (MPP)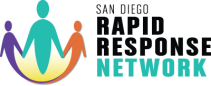 More than 6,000 people requesting asylum in the U.S. have been returned to Tijuana where they must remain during the lengthy asylum process. JFS on behalf of SDRRN,  has launched a legal services hotline for these asylum seekers, and our attorneys have been able to represent some of them in court. But we want to do more.
100% of the MPP cases JFS has represented so far have been taken granted entry into the US to continue their legal proceedings with access to counsel and other resources.
With your help, we can provide additional legal support to represent asylum-seekers forced to remain in Mexico during their immigration hearings. Together, we can connect vulnerable families to critical legal services so they can continue their asylum journey in safety and with dignity.
Help Us Ensure Asylum-Seeking Families Forced to Remain in Mexico Have Legal Representation at Their Immigration Hearings
You can bring targeted legal services to asylum-seeking families who are searching for a better life in the United States.
Fighting for Asylum-Seekers Inside and Outside the Court Room
Without a legal team supporting her while she Remains in Mexico, this mother fleeing violence in El Salvador wouldn't have made it to the border port of entry for her hearing. Attorneys can make all the difference even before a client sets foot in the courtroom.
WHO WE HELP – ANNA
No mother should have to attend the funeral of her child – let alone three funerals for three sons murdered by gang members in El Salvador. With only one 14-year-old son left, Anna and her son Jorge* fled for their lives to seek asylum in the U.S. But, instead of salvation at the U.S. Port of Entry, the family was told they had to return to Mexico under the U.S. government's Migrant Protection Protocols (MPP, commonly referred to as "Remain in Mexico") to await their day in court. They feared for their lives every day. Anna was unable to work. And they had little support available to them.
Jewish Family Service of San Diego (JFS), via the San Diego Rapid Response Network, provided pro bono representation to Anna and Jorge. We were able get permission granted for them to stay in the U.S. for the rest of their asylum court hearings. The process isn't over yet, but now – finally – they are safe in San Diego with their family
No One Stands Alone in Our Community
Passion and Expertise: How a JFS Immigration Attorney Changes Lives
Luis joined the Jewish Family Service legal team in the fall of 2018. Since then, he's represented dozens of asylum-seekers fleeing persecution and violence in their home countries. Our partner organization, HIAS, highlights Luis' work in this video to showcase the critical impact an attorney can make in the life of an asylum-seeker.