Jewish Family Service Launches Hand Up Cars Program with $5,000 Grant from Bank of America to Facilitate Low-interest Car Loans
June 27, 2017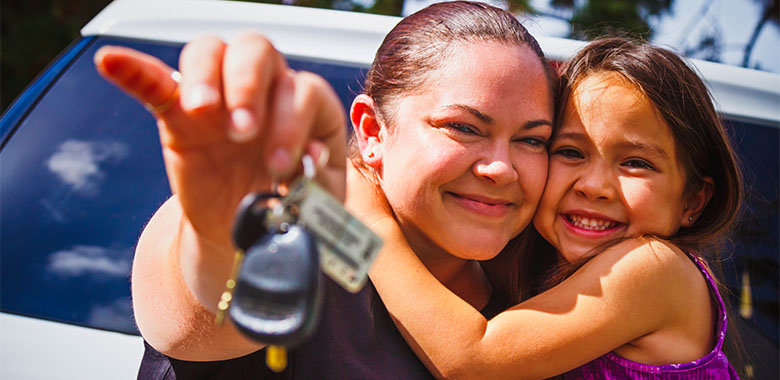 Jewish Family Service of San Diego (JFS) has launched its Hand Up Cars program, an economic empowerment program that helps working families across San Diego County achieve self-sufficiency through financial education and reliable transportation. Clients receive financing to buy a good used car, in conjunction with financial literacy training, car maintenance education and personalized coaching. Bank of America provided a $5,000 grant as part of the program launch.
Through the program, JFS will facilitate low-interest loans for 30 low-to-moderate income individuals residing in San Diego County. The maximum loan amount is $10,000 at 12 percent interest with a term of no more than 60 months. The program was designed to ensure clients' monthly car payments will not exceed $250. After loan closing, the borrower receives ongoing financial coaching, resource coordination, and referral facilitation from a JFS case manager for the duration of their loan repayment.
"One in four families do not own a car in San Diego," said JFS CEO Michael Hopkins. "Through Hand Up Cars, JFS connects San Diego families to reliable transportation, which measurably improves their quality of life."
JFS's goal for Hand Up Cars is to have 90 percent of borrowers experience an increase in their credit score once their loan is paid off, an increase in their net income, improved employment circumstances, increased ability to obtain or complete education or job training programs, increased use of mainstream financial services, and decreased reliance on public assistance.
In a similar loan program that ended in 2014, nearly all JFS clients reported reduced transit time, reduced days late or missed at work, and more time spent with their children.
"For [our family], it is more than 'just a car,'" said a JFS client who participated in the previous program. "It is independence, safety for our children, and a decrease in stress and worry."
To learn more, get help or volunteer, visit www.jfssd.org/.
Contact:
Sandy Young / Ashley Weaver
J. Walcher Communications, (619) 295-7140