Your VEHICLE DONATION WILL Provide Critical Help to San Diegans
JFS is a home for people in search of better lives and for those seeking to make better lives possible. Many people first turn to JFS with a specific need, like hunger. That first contact often leads to a wide range of integrated services that address their ability and health to move forward.  Your used vehicle can go a long way towards funding our services that are critical to more than 30,000 San Diegans annually and even greater during the COVID-19 pandemic. To learn more about our how we are helping the community during these unprecedented times, click here.
It's easy, secure, and avoids the hassles of selling privately.
It's a tax-deductible donation.
You can save money on hefty repair bills and reclaim your garage.
Your donated vehicle helps San Diegans transform their lives!
When you donate your car, truck, RV, boat, motorcycle, or other vehicles to Jewish Family Service, we use the proceeds to fund vital programs and services for families, children, and older adults throughout San Diego, California.
You make the call: we'll take almost any vehicle, running or not.

We pick it up: We'll come to your home, office, or repair shop. 
We provide all necessary tax deduction receipts and forms: You will be mailed a tax receipt within 30 days of the completion of the sale if your vehicle sells for more than $500.
Running or not, we accept almost any type of vehicle donation that meets the following basic requirements.
The vehicle title is clear.
The vehicle is tow truck accessible.
How to Donate Your Vehicle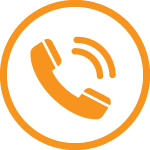 Call us toll-free at (877) JFS-4-CAR (877-537-4227) or complete our secure online donation form below.
Our Donor Support Representatives are available seven days a week to help you through the vehicle donation process from start to finish.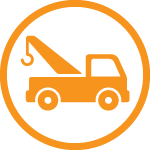 Schedule your free pick-up when it's most convenient for you—from your home, business, or repair shop.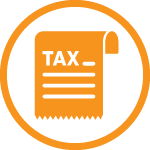 We'll handle the rest! You'll receive an initial donation receipt from the tow driver at the time of your vehicle pick-up. You will then be mailed a tax receipt within 30 days of the completion of the sale if your vehicle sells for more than $500.
Frequently Asked Questions
Even though we make donating your car easy, we understand that sometimes you may have questions regarding the vehicle donation process. We've compiled a list of frequently asked questions that will help provide answers to questions you may have regarding how to donate a car, truck, RV, boat, or another vehicle to JFS of San Diego.
Expand the content below to view our FAQs. If at any time you are unable to locate answers to a question, feel free to give us a call at 877-JFS-4-CAR or 877-537- 4227. It's that easy!
What can I donate?
All vehicles are considered, running or not. We accept most cars, trucks, trailers, boats, RVs, motorcycles, off-road vehicles, heavy equipment, and most other motorized vehicles. If you have any questions about what you can donate, please call us toll-free at 877-JFS-4-CAR or 877-537- 4227 seven days a week.
Is my donation tax-deductible?
Yes! Individual tax situations vary, so please check with a tax professional to determine how you may benefit. Jewish Family Service of San Diego is registered as a 501(c)(3) nonprofit organization. JFS's tax identification number is 95-1644024.
How is the value of my tax deduction determined?
The amount that is tax-deductible is the sale price of the vehicle. For more information on tax write-offs, we suggest you review IRS Publication 526 which explains IRS requirements to determine the value of your donated property.
What do I need to donate my vehicle?
You will need the title to the vehicle, but if you do not have it, please call us anyway. It is possible that other arrangements may be made. Please call us toll-free at 877-JFS-4-CAR or 877-537- 4227 seven days a week.
My car hasn't run in years. Can I still donate it?
Yes. We are able to accept most vehicles, running or not. Most vehicles need to be intact and in towable condition. To find out if we can accept your vehicle, please complete our secure online donation form on this page or call us toll-free at 877-JFS-4-CAR or 877-537- 4227 seven days a week.
Can you pick up vehicles in all 50 states?
Yes, we are able to pick up most vehicles in the continental United States.
How will the car be picked up?
We will arrange to have your donated vehicle towed away at a scheduled time convenient for you. The vehicle will be picked up by a licensed tow company at no cost to you and will be taken to one of our sale locations.
How long will it take to pick up my car?
Once your donation information is complete, a licensed tow vendor will contact you within 72 hours to schedule a pick-up appointment that's convenient for you. If you need your car picked up sooner, please call us toll-free at 877-JFS-4-CAR or 877-537- 4227 seven days a week. We may be able to make those arrangements as well.
Will I get a tax receipt for my donation?
Yes. The tow driver will provide you with a donation receipt at the time of pick-up. This is not your final tax receipt unless the sale of your vehicle does not exceed $500. This initial acknowledgment will indicate your name as well as the year, make, model and condition of the car you are donating. It will be your only receipt if your vehicle sells for less than $500. An IRS Form 1098-C, Contributions of Motor Vehicles, Boats, and Airplanes will be mailed to you within 30 days of the sale stating the amount of gross proceeds received from your car, provided your vehicle sold for more than $500. This will be your tax receipt for your charitable contribution if your vehicle sells for more than $500.
How is the value determined on the vehicle donated?
The value is determined by the gross proceeds raised from the sale of the donated vehicle. You no longer have the burden of determining the value yourself.
Do I need a smog certificate in order to donate my car?
No, you may donate your vehicle without a smog certificate.
MOVING FORWARD TOGETHER
These services are provided with the help of CARS.