Our supporters are people with passion – for serving others and strengthening our community. We're committed to helping you bring that passion to life.

The JFS COVID-19 Relief Fund allows JFS to nimbly respond to the most urgent needs of our community with impactful services and compassionate care. Your unrestricted gift today will allow JFS to deliver services to address the most pressing needs in our community. Supporting us today will help ensure that our general operations and emergency services provide a holistic response, including, but not limited to: 
Increased provision of home-delivered meals and free groceries
Direct financial assistance for rent, medical and other expenses
Increased transportation for seniors
Employment services and counseling
Evelyn & Ernest Rady are matching gifts, up to $360,000, made to the JFS COVID-19 Relief Fund until November 30, 2020. Your gift today will have double the impact.
You shop. Amazon gives. Whenever you shop at AmazonSmile, Amazon will donate .5% of your purchases to Jewish Family Service of San Diego at no cost to you! Just designate Jewish Family Service of San Diego or bookmark this link. You will be surprised by how quickly it adds up!
Unfortunately, we suspended our Furniture Donation Program in 2018. We greatly appreciate the time you invested in contacting us about your donations and apologize for the inconvenience. If you would like to connect to another charitable furniture donation program, we recommend the San Diego Rescue Mission, AMVETS, San Diego Habitat for Humanity, or The Salvation Army.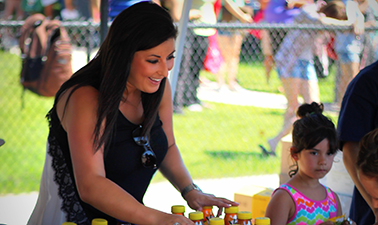 Whether by donating a birthday or bar mitzvah, starting a giving circle, or sharing an anniversary, JFS supporters are working together in some pretty imaginative ways to change lives.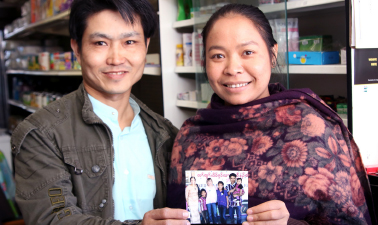 Every day, we are humbled by the people in our community who recognize a need and take action to do something about it. Join the efforts of our most dedicated campaigners.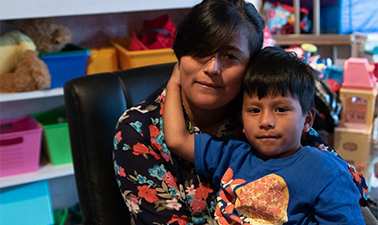 The Migrant Family Shelter assists families seeking asylum by providing meals, medical care, legal services, and travel aid. Funds are needed for the shelter to maintain its daily operation and to continue providing these services.
Take Part in Our Signature Events