Our supporters are people with passion – for serving others and strengthening our community. We're committed to helping you bring that passion to life.

How Do I Match My Gift
All gifts made now through November 29 will be matched dollar-for-dollar up to $250,000 thanks to the generosity of the family of Michael D. Brooks z"l.
To make a matching donation, please use one of the following donation forms to designate your gift.
General: Help people build more stable, secure, and connected lives. (TOM)
Friends of the Family: Our most dedicated supporters – people with a passion for strengthening our community
Center for Jewish Care: Provides care and compassion to the most vulnerable members of San Diego's Jewish community.
Welcome the Stranger: Ensures San Diego remains a welcoming place for those in search of a safer life—free from violence and persecution
JFS typically only accepts new items.
JFS is unable to pick up donations.
JFS does not typically accept furniture or mattresses.
There may be exceptions, based on agency needs at the time of the donation.
For security purposes, JFS requires pre-approval and scheduling for all on-site donation drop-offs with Allison at [email protected] or (858) 637-3242.
*If you believe your donation is valued at $5,000 or more and you want to deduct the value from your taxes, the IRS will require you to pay for a qualified appraisal prior to making your donation.
You shop. Amazon gives. Whenever you shop at AmazonSmile, Amazon will donate .5% of your purchases to Jewish Family Service of San Diego at no cost to you! Just designate Jewish Family Service of San Diego or bookmark this link. You will be surprised by how quickly it adds up!
In March of 2022, Jewish Family Service of San Diego received Charity Navigator's highest 4-star rating for the fourteenth consecutive year. Only 1% of charities reviewed nationwide have achieved such high standards of sound fiscal management, accountability, and transparency year after year.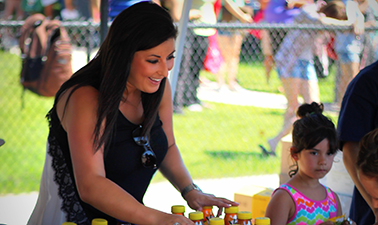 Whether by donating a birthday or bar mitzvah, starting a giving circle, or sharing an anniversary, JFS supporters are working together in some pretty imaginative ways to change lives.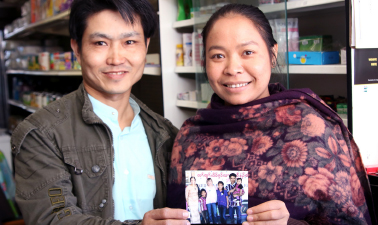 Every day, we are humbled by the people in our community who recognize a need and take action to do something about it. Join the efforts of our most dedicated campaigners.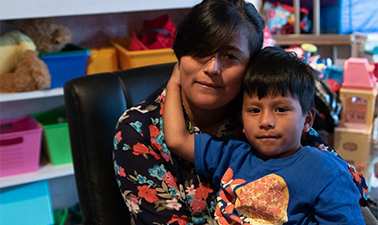 Jewish Family Service provides robust immigration legal services in addition to humanitarian and shelter services for asylum seekers who have been released into the United States by the Department of Homeland Security.