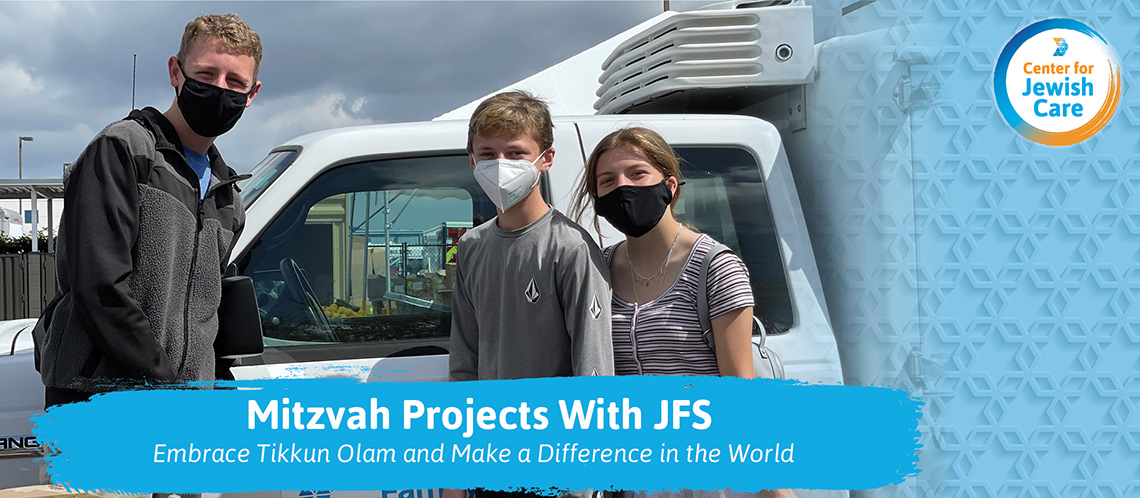 For Bar/Bat Mitzvah: Putting Tikkun Olam Into Action
Being a Bar or Bat Mitzvah is a special time. It's a time to embrace Tikkun Olam, and make a difference in the world. And it's a time to choose a meaningful and enjoyable Mitzvah Project.
As a premier human care service agency in San Diego, we're a natural fit. We can tailor any of our volunteer opportunities to meet the interests and passions of teens, while accommodating busy schedules and small windows of time.
Here are just a few of the projects we can do together:
Conducting a drive for personal hygiene items, backpacks, and school supplies.
Leading an arts and crafts project for children at a Hand Up food distribution or at the Children's Hub at our Safe Parking Program.
Conducting a food drive for the Hand Up Food Pantry.
Bringing activities to older adults at our Social & Wellness Centers.
Contributing to holiday programs through donations or volunteering—Passover Packages, Thanksgiving Packages, Embrace-A-Family.
Bring companionship to an isolated individual.
And much more!
Helping others is a beautiful feeling and an important Jewish value. Let us help you find the perfect Mitzvah Project, and we'll ensure it's both meaningful and rewarding.