A Friendship Built On Service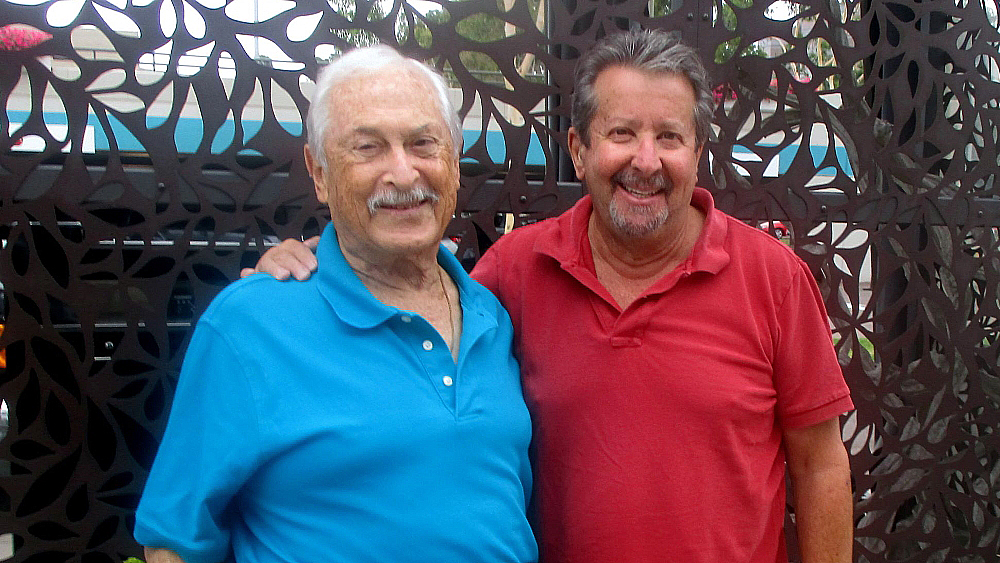 Fellow volunteers and former board members Louie Vener and George Wise both grew up in the South Bay, and even had the same doctor—but they never met until they got involved with Jewish Family Service (JFS). That was 25 years ago.
"What struck me the most about JFS," noted Louie, "is that a lot of non-profit organizations raise money for their national chapters. JFS directs 100% of its fundraising efforts to help our own community – San Diego."
"JFS is progressive and constantly evolving as the needs in the community change," he added. "But their professionalism, caring and respect for humanity has been consistent all these years."
George Wise got involved with JFS in the 70's. His wife was Vice Chair of the Board of Directors. After she rotated off, George served on the Board for nine years.
In 1992, Louie retired from his JFS staff position as the Director of Family, Adult and Children's Services, and stepped into a volunteer role on JFS's Board of Directors, where he served for 15 years. Then he and George decided to dive in head first as frontline JFS volunteers.
The two friends spent eight years together delivering meals for JFS Foodmobile. Every Tuesday, they would visit and deliver food to 10 homebound seniors or younger people with disabilities. Not only was food an important part of their mission, but delivering friendship and compassion to isolated individuals was their true gift.
"I remember one woman that we had been visiting for seven years. She said, 'You know, I won't be here for Christmas,' noted Louie with a tear in his eye. "After that, I came armed with a joke every week and she was so appreciative and accepting of reality."
"Another gentleman was handicapped, in a wheelchair and had a speech impediment," added George. "He couldn't communicate, but he laughed at everything we said. He was so happy to see us every week."
"I think we face many challenges as we go through life," concluded Louie. "Sometimes we have to ask for help. Hopefully, most of the time we are in a position to help others. When we help each other, we know we're not alone and that we are members of a caring community."
Louie and George are proud members of the JFS Legacy Society … helping to shape the future of our community for generations to come. For more information, contact Lacey Lee, Director of Planned Giving, at (858) 637-3217 or send us a message.