From a Homeless Shelter to a House of Their Own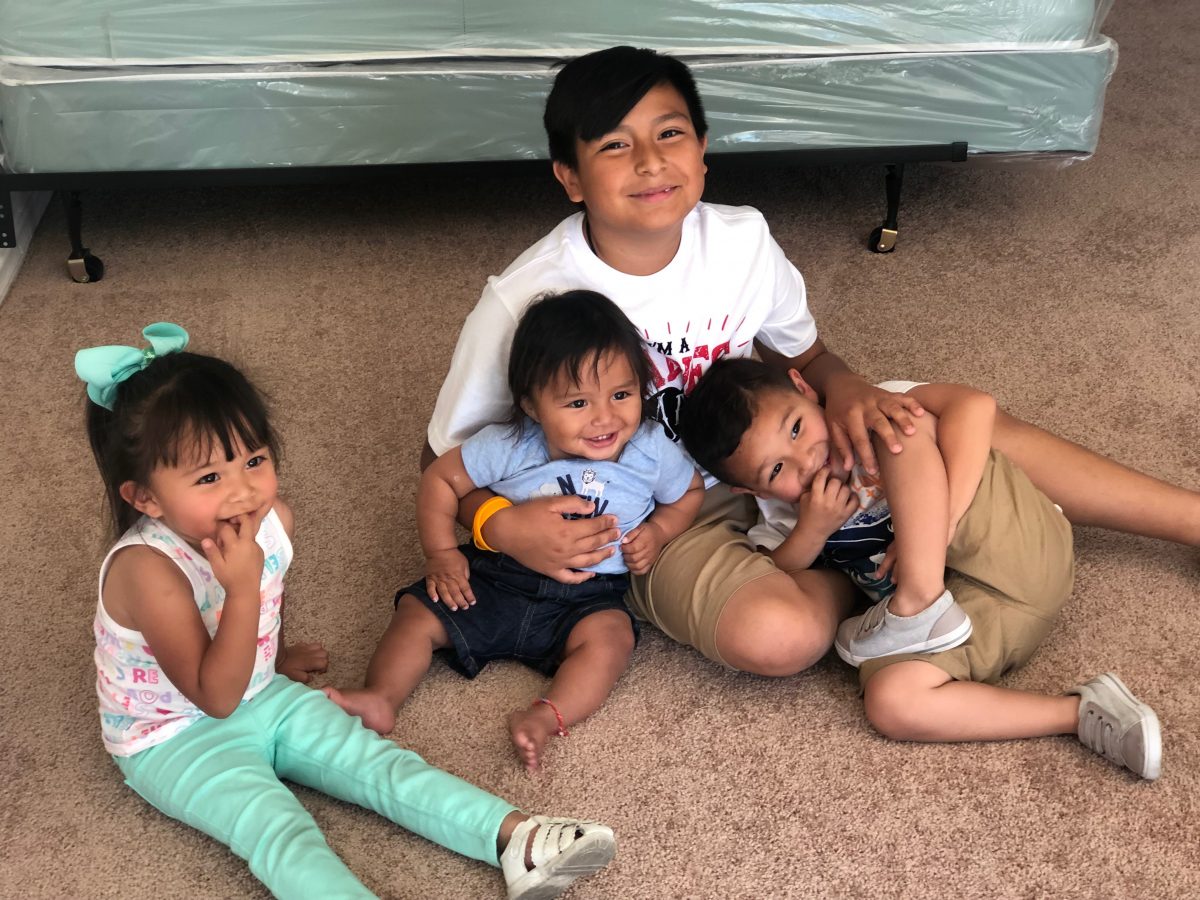 It was a warm afternoon in Desert Hot Springs, and our team had worked long into the night to get the house ready. Bunkbeds were assembled, all the furniture was in place, and a family was ready to be reunited. After years spent separated from each other, this was going to be the first place they could all call home together.
Laurie and Justin Garcia* stepped across the threshold of their new house. Their four kids rushed inside, delighted at the huge rooms. There wasn't a dry eye in sight.
But this day didn't come easily. For several years, Laurie struggled with substance use. She lived on the streets and in homeless shelters. Her kids were scattered through the foster system. With the help of our Desert Vista Permanent Supportive Housing program, she qualified for rapid rehousing, long-term case management, and supportive social services. Laurie's been clean for the past year now.
After going through Family Court, Laurie and Justin were reunited with 10-year-old Henry, 4-year-old Nick, and 3-year-old Lily. Henry met his three-month-old brother David for the first time, and quickly took on the role as protective big brother. When Henry was offered his own room, he turned it down. He wanted to share a room with his baby brother instead.
"This is a second chance for us to be a normal family – one with a roof over our heads, a dinner table to eat at together, and beds to sleep in," Justin said.
Laurie and Justin savor every moment in their new home. The kids spend much of their day playing hide-and-seek in the house or tag out in the backyard. Henry loves being the leader of his younger siblings, and he tells anyone who listens that his family has been blessed.
The future looks bright. Laurie and Justin are focusing on maintaining sobriety, reunifiying with Laurie's oldest two children in foster care, and going back to school to empower families facing similar situations. And if times get tough, they know the strength of our entire organization is behind them.
"Whenever I'm struggling with something, I can call my case manager. He always has the resources we need to help us out," Laurie told us.
We look forward to hearing more from the Garcia family in this exciting new chapter of their lives.
*all names have been changed for client confidentiality
About the Desert Vista Permanent Supportive Housing Program
JFS is the only provider of permanent supportive housing for families in Riverside county – which makes every success story all the sweeter. With funding from the U.S. Department of Housing and Urban Development, we provide permanent supportive housing to formerly homeless individuals and families living with disabilities. You can learn more here.