Highlights from the 2022 Annual Board Meeting
July 5, 2022
Honoring Community Leaders

This year's annual meeting honored community leaders and team members who exemplify JFS's core values. Congratulations to our two award recipients, Congresswoman Sara Jacobs and Marie Raftery. Congresswoman Jacobs was presented with the Board Chair's Award for her work with San Diego for Every Child, a coalition of passionate people and organizations working toward the goal of cutting the experience of child poverty in half. Through Congresswoman Jacobs' leadership, San Diego for Every Child, operated by Jewish Family Service, also launched our County's first guaranteed income pilot.
Marie Raftery was presented with the Charles Zibbell Board Leadership Award for her passion and dedication to JFS in a leadership capacity.  From being a previous chair of the Board of Directors and chairing the Development Committee for the last seven years, to chairing our wildly successful Heart & Soul Gala, Marie is one of our most dedicated, passionate, and impactful ambassadors of JFS. We are so fortunate to have both Congresswoman Jacobs and Marie's energy and expertise as we "Move Forward Together".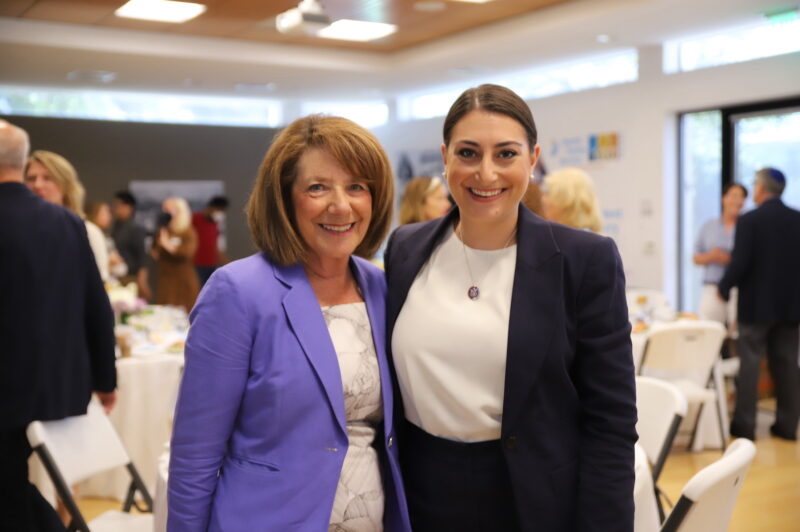 Congresswoman Susan Davis (ret.), Congresswoman Sara Jacobs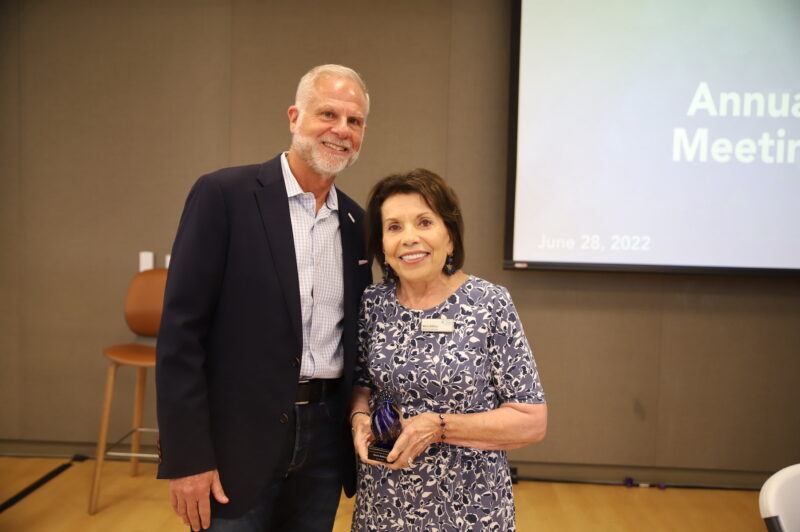 CEO Michael Hopkins, Marie Raftery 
Honoring Team Members
Congratulations Ashley and Kim, recipients of this year's Henrietta Rubenstein Staff Development Awards. Every year, JFS staff nominate fellow team members whose passion, dedication, and commitment to living our values shine through their work.
Ashley Frez, Director of the San Diego Rapid Response Network Supportive Services, leads an incredibly flexible and responsive Shelter team to compassionately welcome families fleeing violence and persecution. She has continued to adapt the shelter model—transforming the lives of more than 73,000 individuals. More than all the numbers, it is the way Ashley always centers our guests, welcoming them with dignity and respect.
Kim Lesnau, Director of Learning & Development, has made it their mission to advance the culture at JFS for good, to incorporate play at work, to create spaces where people are encouraged, to be curious and collaborative, and to increase diversity and accessibility in the workplace. Much of the work they do is behind the scenes and incredibly impactful.
Both Ashley and Kim have exemplified what it means to "Move Forward Together" with compassion, kindness, and perseverance. Mazel tov, Ashley and Kim on this well-deserved accomplishment!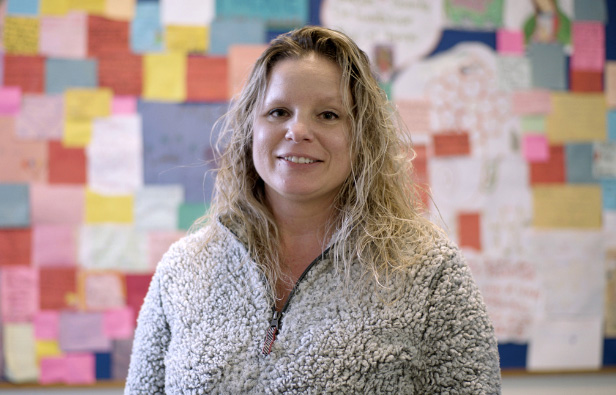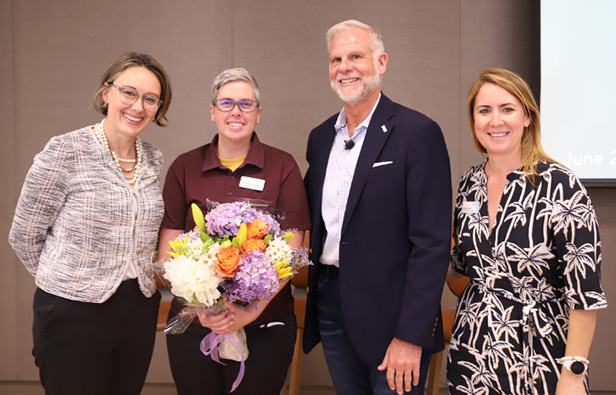 COO Dana Toppel, Kim Lesnau, CEO Michael Hopkins, Vanessa Hardy
Moving Forward Together
Our thanks and appreciation to our outgoing board directors who honorably represented JFS and served our community for the past two years: Juli Bear, Brian Jinings, Michael Lees, Gabrielle Oratz, Scott Schindler, and Rabbi Johnathan Stein. Welcome to our incoming board directors: Congresswoman Susan Davis (Ret.), Rockette Ewell, Ryan Goldenhar, and Rabbi Jason Nevarez. We look forward to working alongside you to continue to uplift and strengthen our community.
Thank you to Aimee Cox, Chief Impact Officer for the Regional Task Force on Homelessness, and Hafsa Kaka, Director of Homelessness Strategies & Solutions for the City of San Diego, who shared their insights on addressing homelessness in San Diego.  We are proud of our work, in partnership with government, to make a real impact on homelessness.
Learn more about JFS's Board of Directors at: https://www.jfssd.org/about-us/board-of-directors/.