JFS Teen Leaders Step Up When Adults Don't Have the Answers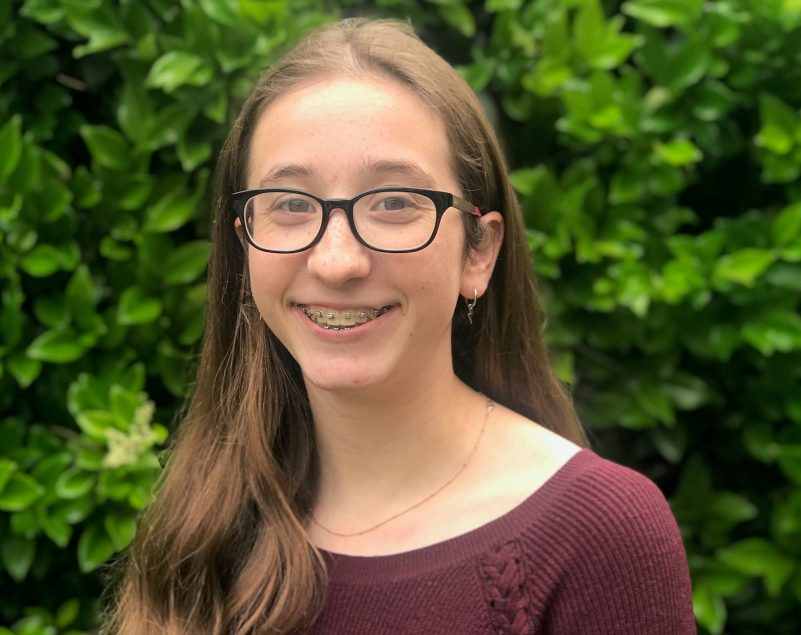 Now more than ever, teenagers have the chance to speak in official capacities or serve in leadership positions that extend beyond our classmates. But rarely is our voice the most important in the room – the voice that others look to for instruction or inspiration.
At home, we're meant to listen to our parents; at school, our teachers; at sports practice or music rehearsals or religious settings, the guiding adult. But in the Teen Leadership Program at Jewish Family Service, we get to do the talking.
As a Teen Leader, I've worked with my peers to spearhead projects where I would normally be relegated to a supporting role. We work with the guidance – rather than the instruction of – adults who are committed to fostering our personal growth, communication skills, and problem-solving capabilities.
The core social issues we learn about in Teen Leaders are just a fraction of what makes it a valuable program. Discussions with my peers about gender equality, presentations from field experts on food insecurity, and hands-on experience running donation drives have drastically altered the way I see and treat my community.
Beyond the literal knowledge I gained from our meetings and projects, being a Teen Leader has taught me how to move through the world more consciously and critically. I've learned that often the best way to empower disadvantaged people is simply to provide them with the resources they need to help themselves – and then educate others on how to support them. It's a mindset that I otherwise wouldn't have developed through the limited interactions I have in a traditional classroom setting.
The Teen Leadership program is perfect for this moment in history. Teens have become highly involved in social justice movements and more vocal about the issues they care about. As a global population of teenagers, we are learning that sometimes adults don't have the answers, the time, or the energy to solve all the problems that we see. From Flint, Michigan, to Parkland, Florida, to San Diego, California, young people around the country continue to wage fights big and small to bring justice to our communities – despite often being invalidated or ignored because of our age or inexperience.
And it's not just these high-profile examples that are making an impact. Teens are realizing what an enormous difference we can make in our own communities. We're empowering each other to gain autonomy over our lived realities and alter the course of current events.
Whether it be collecting thousands of feminine hygiene products for homeless women, leading beach clean-ups, or hosting seminars to educate other San Diegans, the JFS Teen Leadership program has given me the tools to project my voice as well as uplift the voices of my community. It's an excellent opportunity for teens to step out of their comfort zone, take the reins, and make a real impact. It's time for us to change the world.