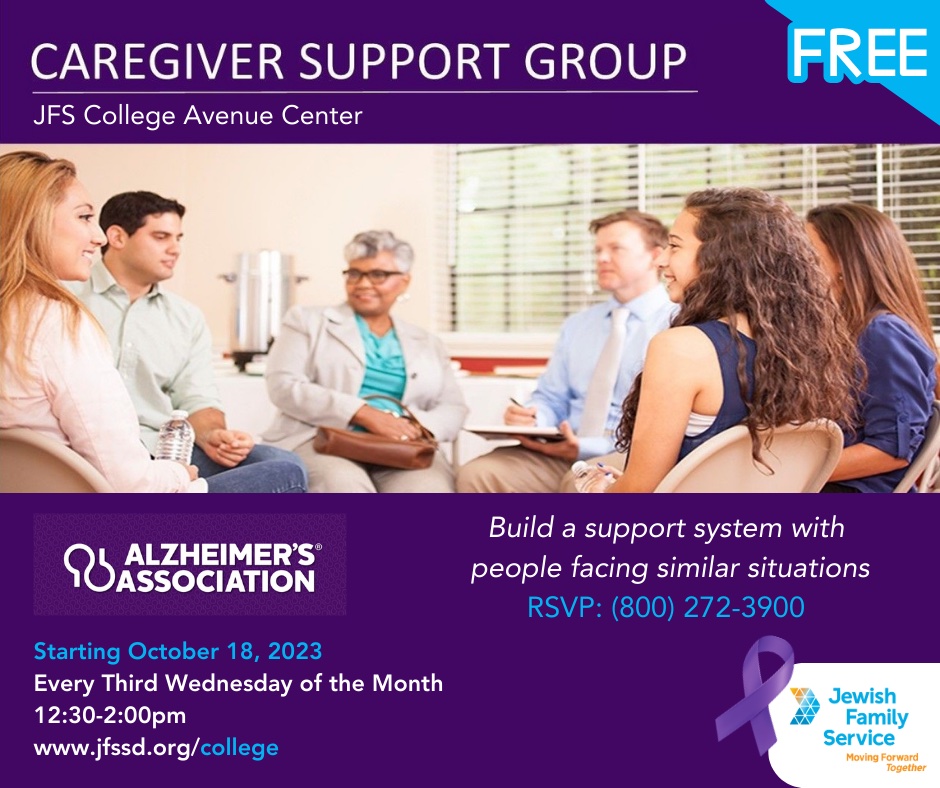 Build a support system with people who share the same situation.
Every third Wednesday of the month, 12:30pm–2:00pm.
Alzheimer's Association® Support Groups, led by trained facilitators, are a safe place for care partners of people living with dementia to:
Develop a support system.

Exchange practical information on challenges and possible solutions.

Talk about problems and ways of coping.

Share feelings, needs, and concerns

Learn about community resources.
Attendees 60+ — do you need a ride to Support Group?
On the Go donation-based Transportation Assistance will be provided by Jewish Family Service.
**Pre-registration is required 7 days in advance
To learn more, call (858) 637-3210.