Letter from the Gala Chairs
We were looking forward to the special opportunity to bring our community together to celebrate and honor the lifechanging work of JFS and the incredible individuals within the organization. We were honoring Brian and Danielle Miller, Marcia Hazan, and HIAS — all of whom are amazing partners with JFS and play important roles in supporting vulnerable children, families, and older adults across San Diego.
At Jewish Family Service, the health and safety of our clients, volunteers, supporters, and staff is our top priority. As you may have anticipated, we are officially announcing the cancellation of the 2020 Heart & Soul Gala.
As JFS adapts its operations to ensure the health and safety of vulnerable community members, it is your support that powers essential home-delivered meals to older adults, no-cost groceries to struggling families, reliable transportation to medical appointments and critical financial assistance for rent payments, childcare, and prescriptions.
As we get closer to the originally scheduled Gala date of April 25th, we will be sharing opportunities for your continued support of JFS through a virtual Fund-A-Mitzvah campaign.
For the latest on our response to COVID-19 or to donate to our Emergency Assistance Fund:
Thanking you for your continued support and partnership,

Marie Raftery, Dr. Bob Rubenstein, Scott Schindler
Hear & Soul Gala Chairs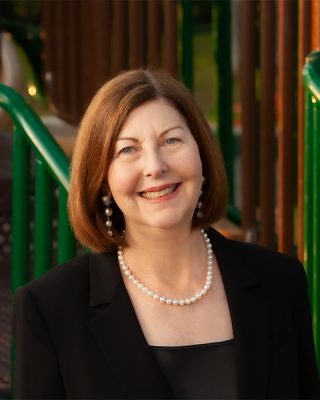 Marcia Hazan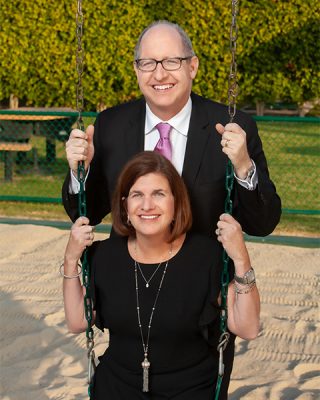 Danielle & Brian Miller
Geppetto's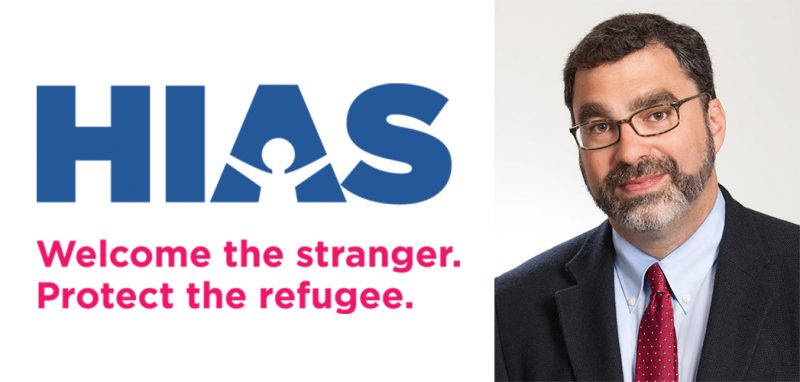 HIAS
Mark Hetfield, President & CEO
Honorary Chairs

Evelyn & Ernest Rady
Gala Chairs
Scott Schindler  |  Marie G. Raftery & Dr. Robert Rubenstein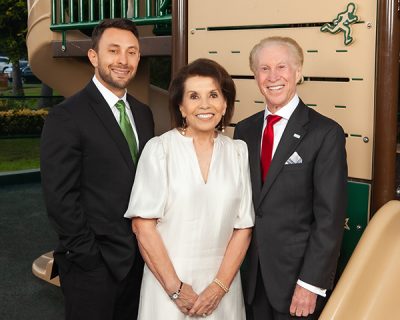 2020 GALA UNDERWRITERS
PRESENTING UNDERWRITER
Anonymous
TITLE UNDERWRITER
Charitable Adult Rides & Services, Inc.*
PREMIER UNDERWRITER
Lisa Foster & Alan Bersin
Joan & Irwin Jacobs
Mahau Ma & Sean Joseph*
Marie G. Raftery & Dr. Robert A. Rubenstein*
Lois J. Richmond & Family*
DINNER UNDERWRITER
Cohn Family Foundation
Vivien & Jeffrey Ressler*
U.S. Bank
HEART OF THE FAMILY
Liz Nederlander Coden & Daniel Coden, M.D.
Copart
Marjorie & Sheldon Derezin
MG Properties | Hanna & Mark Gleiberman
Marcia Foster Hazan & Mark Cammell*
Kathy & Mark Jones
Lisa & Gary Levine| Lindsay & Mitch Surowitz | Arthur J. Gallagher & Co.
Jennifer & Jay Levitt
Sylvia Liwerant
Karen & Jeffrey Silberman*
Sarah z"l & Nessim Tiano
UC San Diego
Rhianna & Reggie White|Red Rhino Realty, Inc.
HEART OF GOLD
Barbara Bloom*
Pamela & Ed Carnot
Elaine Chortek*
City National Bank
Alberta Feurzeig
Susanna & Michael Flaster*
Alan Haubenstock, Brian Haubenstock & Lori Shearer
Jewish Community Foundation
Jewish Federation of San Diego County*
Susan & David Kabakoff
LourdMurray Delphi
Manheim
Meiselman Family*
Danielle & Brian Miller/Geppetto's
Jori Potiker Brown
Rowling & Associates*
M.T. & James Schaeffer*
Susan Shmalo
Marcie Sinclair & Andy Ratner
Elyse K. Sollender
Kathy & Stuart Weinstock
Rachel & Adam Welland*
Emma & Leo Zuckerman
GALA PATRONS
Advanced Security Concepts, Inc.
Anonymous
Sarah Bakhiet
Judith & Lawrence Belinsky
Roberta & Ralph Berman*
Sharon & Richard Bockoff
Rebecca & James Brewer
Barbara Bry & Neil Senturia*
Deborah Bucksbaum*
Capital City Auto Auction, Inc.
Theresa Dupuis & Gary Kornfeld
Emma & Leo Eisenberg
Kira Finkenberg*
Karen Hartz & Jan Adler
Michael Hopkins
Hilary & Selwyn Isakow
Charles & Rachelle Jagolinzer/Mark & Laurie Spiegler
Linda & Edward Janon*
Emily & Chris Jennewein | TimesOfSanDiego.com*
Brian Jinings
John & Kate Kassar
Margaret & Jerald Katleman z"l*
Jennifer & Mathew Kostrinsky
Anita & Rabbi Marty Lawson
Jessica & Michael Lees
Sandy & Arthur Levinson*
Liber-Lincoln Wealth Management Group – Wells Fargo Advisors
Marcia & Robert Malkus
Susan & James Morris
Barbara & Howard Milstein*
Ohr Ami, The Jewish Hospice Program | Lightbridge Hospice and Palliative Care
Planned Parenthood of the Pacific Southwest
Lauren & Robert Resnik*
Arlene & Gerald Rosen z"l*
Jeremy Ross
Keri & Sean Ross
Safdie Rabines Architects
San Diego Ice Arena
Scott Schindler
Vera z"l & Thomas Sickinger
Danielle & Steve Shulman
Lisa & Brad Slavin*
Daniel Soto Kobernick
Jill & Mark Spitzer
Karin & Tony Toranto*
Sharon & David Wax | WAXIE*
Zenith Insurance Company
Helene & Allan Ziman
Joellyn & Ron Zollman*
*Signature Underwriter
**List as of 2/25/20