Jewish Family Service Welcomes Rabbi Susan Freeman to Center for Jewish Care Team
Rabbi Freeman to Serve as Jewish Educator, Help Meet Spiritual Needs of Jewish Community
September 13, 2022
SAN DIEGO (Sept. 13, 2022) – Jewish Family Service of San Diego (JFS) announced today the addition of Rabbi Susan Freeman to help lead the Center for Jewish Care (CJC), which is dedicated to assisting and addressing the needs of San Diego's Jewish community.
Rabbi Freeman will support the health and well-being of the Jewish community and help amplify how Jewish values guide the agency's work – both internally to staff and volunteers, as well as to the community at large. She will also provide spiritually based services to those turning to JFS for support – regardless of their religious affiliation – and serve as a Jewish voice around social justice issues and additional issues that JFS is working to address.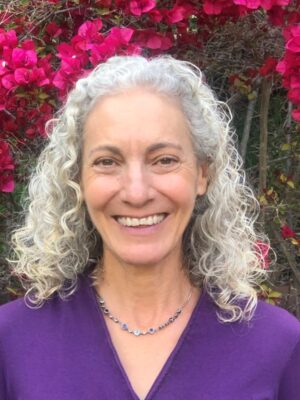 "As an agency guided by Jewish values, having a rabbinic resource on our team, and specifically within the Center for Jewish Care, will be valuable to our staff, volunteers and board as we explore the work we do through our uniquely Jewish lens," said JFS CEO Michael Hopkins. "We are resolved to lift our values in our advocacy work, meet the pastoral needs of individuals served by the CJC and amplify our sacred teachings with a contemporary perspective within our team."
Rabbi Freeman brings over 30 years of experience working in a variety of settings from synagogues to hospitals. She has focused on healing and the use of spiritual care as a modality to help individuals find peace with life's most difficult situations. She often embraces tools and adaptions from the field of integrative medicine including dance yoga and mindfulness to open pathways to healing.
Rabbi Freeman joins JFS after most recently serving as a chaplain and Clinical Pastoral Educator for Sharp Healthcare in San Diego. Before that, she spent a decade in a similar role with VITAS Innovative Hospice Care while also serving as High Holiday Cantor for Congregations B'nai Shalom and Beth El. With a master's degree in Hebrew Literature and Rabbinic Ordination from Hebrew Union College-Jewish Institute of Religion, Rabbi Freeman has authored numerous works on spiritual resources, creative ways to teach Jewish values and more in religious and ministry-related publications. She and her husband, Rabbi Philip Graubart, reside in La Jolla.
"I'm thrilled to join the JFS team," said Rabbi Freeman. "I have long held JFS in high regards for its incredibly impactful work to strengthen the San Diego community and feel privileged to now be able to contribute to the organization from the inside."
The Center for Jewish Care at Jewish Family Service is a welcoming and compassionate space for San Diego's Jewish community to access critical services and support. Anyone who identifies as Jewish, lives in a household with at least one individual who is Jewish or works for a local Jewish organization is eligible to access the Center for Jewish Care.
If you are a member of the Jewish community and need support, contact the Center for Jewish Care's Jewish Community Resource Navigators directly at 858-637‑3018 or go to www.centerforjewishcare.org. Customized service is also available to all San Diegans by calling 858-637-3210 or go to www.jfssd.org. All calls and services are confidential.
About Jewish Family Service of San Diego – Moving Forward Together
Founded in 1918, Jewish Family Service (JFS) is one of San Diego's most impactful nonprofit agencies – providing resources and support to over 70,000 people every year. Through integrated services, the organization empowers people of all ages, faiths, and backgrounds to overcome challenges, set goals, and build more stable, secure, and connected lives. JFS is committed to helping individuals and families move forward, while developing innovative strategies to break cycles of poverty and strengthen our San Diego community.   
To get help, volunteer or support JFS, visit jfssd.org or call 858-637-3000.
###