Jewish Family Service Director of Social and Wellness Services Re-elected Chair of Social Services Transportation Advisory Council
September 22, 2017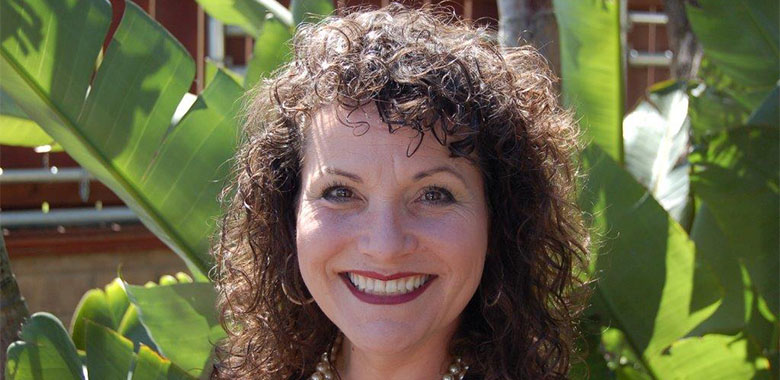 Jewish Family Service of San Diego's (JFS) Director of Social and Wellness Services Meredith J. Morgenroth has been re-elected chair of the Social Services Transportation Advisory Council (SSTAC). Under the San Diego Association of Governments (SANDAG), the SSTAC works to respond to federal and state requirements, as well as local concerns, regarding transportation accessibility.
As chair of the SSTAC, Morgenroth's responsibilities include review and guidance on federal funding programs for the elderly and disabled, coordination of vehicles for elderly and disabled persons, special studies, and providing input on the legal and practical requirements for accessibility at transit facilities.
"Meredith has been a major advocate for the senior community and its need for quality transportation services. She continues to go above and beyond for this community by acting as SSTAC chair," said Michael Hopkins, JFS CEO.
As JFS director of social and wellness services, Morgenroth supervises eldercare services, including the oversight of several of JFS's Health & Wellness Centers, transportation logistics, human resources, compliance management, and the transportation program for older adults, On the Go. On the Go is the largest volunteer-based transportation service in San Diego County, providing more than 2,300 rides by more than 350 volunteer drivers each month. The program consists of five components: On the Go Excursions, On the Go Shuttles, Rides & Smiles, On the Go Silver, and its newest service On the Go Navigator. JFS's transportation services provide nearly 40,000 rides per year and recently provided its 300,000th ride in June 2017.
For six years, On the Go has actively participated in SSTAC activities, ad hoc groups, and review committees. As a major transportation provider for San Diego's elderly, On the Go continuously provides council and collaborates with other transportation stakeholders and community members to better serve San Diego County.
Contact:
Sandy Young / Ashley Weaver
J. Walcher Communications, (619) 295-7140