Forging a Way Forward for Families: Guaranteed Income Pilot More Important Than Ever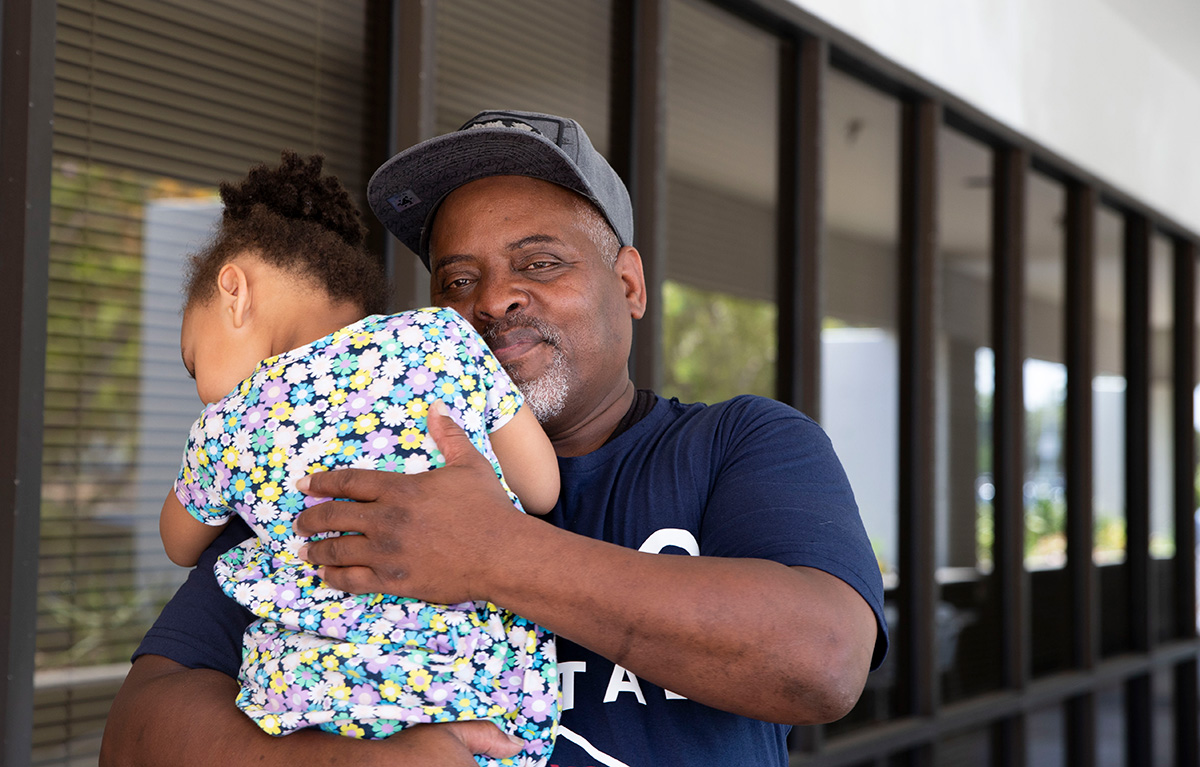 Before the pandemic, San Diego families were working hard and struggling. According to Census-driven data, approximately 40% of children under the age of 12 live in households making at or below the federal poverty level in San Diego County—essentially, that's a family of four trying to survive a year on $55,500 or less. At that annual income, it can be impossible to make ends meet. Rent, childcare, groceries, and health care costs quickly exhaust a budget of that size, not to mention when a family faces an unplanned expense like a repair or medical emergency. While all communities in San Diego County have been impacted by the pandemic and subsequent economic crisis, the data reveals that communities of color and women have been disproportionately impacted.
Piloting Guaranteed Income in San Diego
After researching innovative programs that effectively reduce the experience of childhood poverty, JFS launched the first guaranteed income pilot in San Diego in 2021. A "guaranteed income" is an unconditional monthly cash payment given directly to individuals with no strings attached and no work requirements. Meant to supplement, rather than replace, the existing social safety net, guaranteed income can be a critical tool for improving racial and gender equity.
Repeatedly, we see that the quickest way to help people is by putting money directly into their pockets. Direct financial support has been found to improve health, educational, and child welfare outcomes as most recipients use the money for basic needs such as food, housing costs, unexpected medical costs, and other financial emergencies. Direct cash, or guaranteed income, significantly reduces the experience of child poverty and creates an income floor that lifts families up and out of poverty. Cash investments also offer dignity and self-determination while recognizing that a one-size-fits-all approach to existing benefits programs is outdated.
Transforming Cash Into Meaningful Change
In March 2022, 150 families began receiving monthly cash payments of $500 over the course of 24 months. Payments have "no strings" attached and participants are given the option to participate in coaching and financial literacy programs. To evaluate our effectiveness, our program includes a built-in research component to inform future governmental and nonprofit policies on how service delivery models can have a greater impact.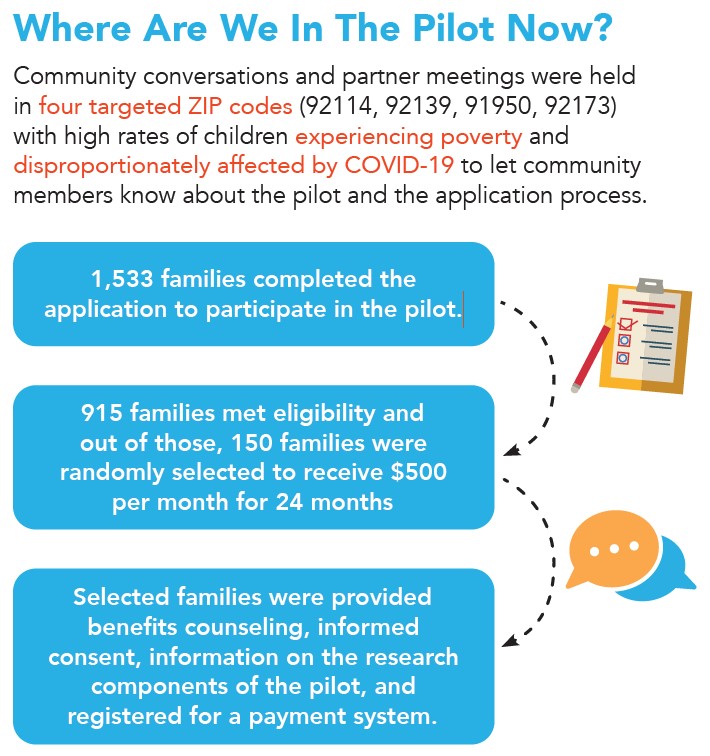 Meet Kelvin
Kelvin's family was one of 150 families selected to receive monthly cash installments through JFS' Guaranteed Income pilot program.
"Guaranteed income has made a difference in my household because it's helped me catch up with bills. Coming out of Covid, our rent went up, and it would have been really tough to keep my household running without this support. Food in the cupboards is a need, toiletries and cleaning supplies are a need, diapers are a need. Guaranteed income helps me take care of those needs first."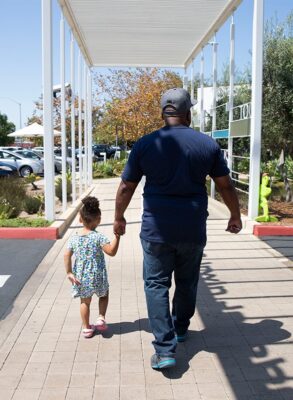 The Future of Guaranteed Income
Through Guaranteed Income, JFS provides immediate assistance to San Diego County's most vulnerable by investing directly in families and advocating for more effective and efficient anti-poverty programs at the state and national level.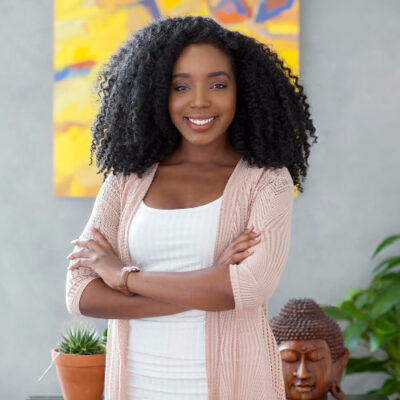 "The purpose and philosophy behind guaranteed income is that we trust the families to meet their basic needs if we just give them the resources and allow them to self-determine, take up their agency, and spend it on the core necessities they need in this pandemic and beyond."
– Khea Pollard, Director of Economic Mobility and Opportunity
Public Advocates
We are proud to have the support of Mayor Todd Gloria of San Diego and Mayor Alejandra Sotelo-Solis of National City, who have pledged to support the effort as elected champions, enabling this pilot's participation as part of Mayors for Guaranteed Income, a network of mayors advocating for a guaranteed income to ensure that all Americans have an income floor. The program has received additional support from Congresswoman Sara Jacobs, Senate President Pro Tempore Toni Atkins, and Senator Ben Hueso.
To learn more about the Guaranteed Income pilot program at JFS, visit www.SanDiegoForEveryChild.org/GuaranteedIncome.