Safe Parking Provides More Than a Safe Place to Sleep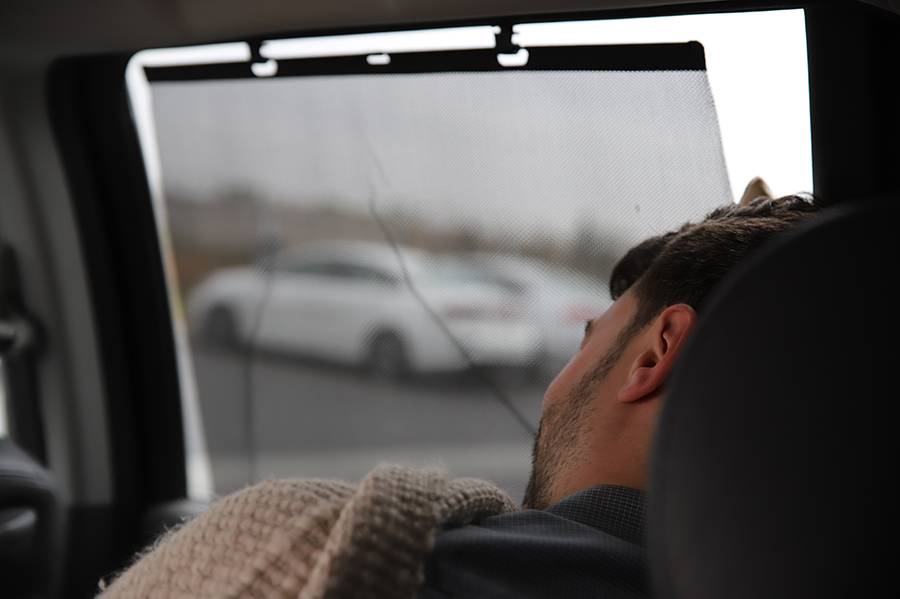 According to the Regional Taskforce on Homelessness, there are over 8,400 people experiencing homelessness in San Diego right now. Today's rising cost of food, gas, and housing is forcing many of our neighbors out of their homes and into their vehicles—older adults living on a fixed income, college students, military veterans, individuals who lost their jobs during the pandemic, and working families can no longer afford the high cost of housing. Jewish Family Service's Safe Parking Program provides a safe place to sleep, access to supportive services, and a dignified way to return to stable housing. 
Jewish Family Service operates four secured Safe Parking Lots seven nights a week throughout San Diego and Encinitas that are funded by the City of San Diego and the Regional Task Force on Homelessness, in combination with public grants and private philanthropy. For Safe Parking Lot guests, these safe spaces make a crucial difference in their overall safety, their mental and physical wellness, and helps them avoid the downward spiral that homelessness can cause, keeping them safe and off the streets. For many guests in the Safe Parking Program, it is their first time experiencing homelessness. The majority have a source of income and need additional critical and financial assistance to get themselves and their family back on their feet and into a home.
On an average night, JFS provides a safe place to sleep for over 300 individuals.
A typical stay in a Safe Parking Lot lasts between three and six months.
30% of our guests are older adults living on a fixed income.
50% of our guests are working adults, often with more than one job.
WHEN A LOT BECOMES A COMMUNITY
Meet Frank, a Safe Parking Lot Guest
"The Safe Parking program gives me a safe place to sleep without the fear of getting a ticket or someone breaking into my car. All the staff here are really understanding of my situation and welcomed me without judging. Not only can I shower and have a meal, but I'm also able to get a full night of rest before work." – Frank
During the pandemic, Frank's income was greatly reduced, causing him to lose his apartment. He heard about the Safe Parking Program from a nearby Jewish community organization that recommended JFS's services. Frank now works part-time at Walmart and stays at one of our Safe Parking Lots while he waits for low-income housing to become available.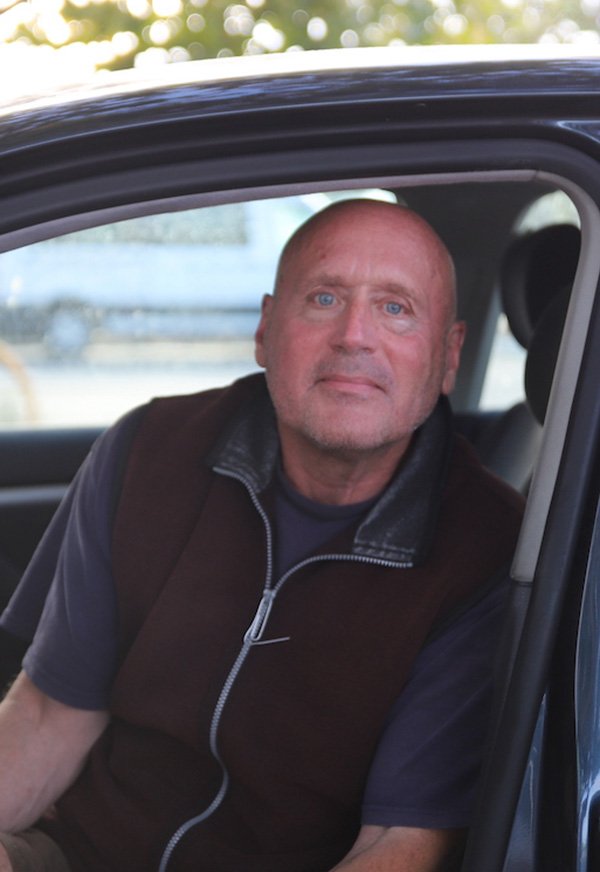 Meet Ms. Beasley, a Safe Parking Lot Guest
"I felt like I was wearing out my welcome at my friends' houses. At first, I was scared to go to Safe Parking, but now I feel like I'm truly in a safe place. I really appreciate the cleanliness of the lot and restrooms. Everyone is so kind and funny."  – Ms. Beasley
Ms. Beasley was staying with friends and family when she suffered a medical setback. At the time she was released from the hospital, she had nowhere to go and found out about JFS's Safe Parking Program from 2-1-1.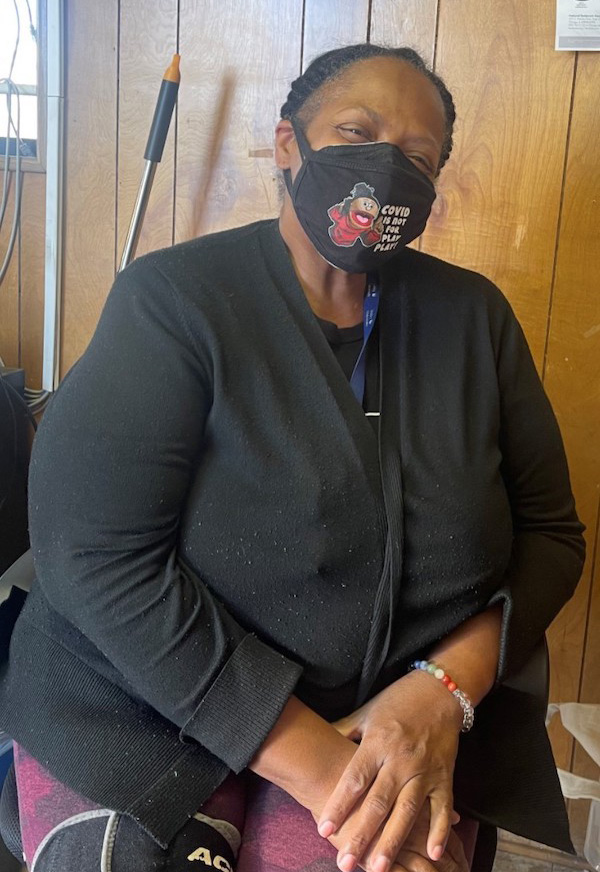 SERVICES BEYOND SAFETY
Every Safe Parking Lot provides a welcoming environment with meaningful resources and tools designed to help individuals and families stabilize and transition back into permanent housing. JFS provides access to bathrooms, handwashing stations, hygiene supplies, plus support from case managers who will help develop an action plan with an emphasis on finding stable housing solutions. Program participants are also connected to additional services like benefits assistance, career coaching, and critical financial assistance for vehicle repair and security deposits to support a return to housing. Our goal is to support Safe Parking guests where they are in their journey, end their experience of homelessness, and create a pathway to a more secure future.
In operating the Safe Parking Program, we have learned how important it is to have the ability to take care of one's hygiene in comfortable facilities, and the huge impact it can have on a day at school, work, or in the community. Breaking ground later this fall, thanks to a generous donation from the Liebermensch Family and grant funding from the City of San Diego, a comfort station is being built at the Joan & Irwin Jacobs Campus to support guests at our Safe Parking Lot on Balboa Avenue. The comfort station will provide additional restrooms, showers, picnic tables, and charging stations—vital resources that will improve every guest's stay.
On the horizon, the San Diego City Council voted unanimously this week to approve Mayor Todd Gloria's proposal to extend operations at one of JFS's Safe Parking Lots to 24 hours. We look forward to serving more of our neighbors experiencing homelessness and getting them on the path to housing in the near future.
To learn more about Safe Parking, we encourage you to read the recent evaluation by UCSD-Department of Urban Studies and Planning. Read here >>
If you are connected to a restaurant interested in donating meals, or an individual/group who would like to sponsor a dinner, please visit www.jfssd.org/safeparkingvolunteer.