Registrations have closed
Your Voice: A Virtual Youth Activism Conference
FREE
You may not have a vote. But you do have a voice.
It's time to use it.
Your Voice is an annual conference that equips high school students with the tools, knowledge, and connections they need to advocate for social justice. This year we're bringing you a new virtual experience while we stay at home during the COVID-19 pandemic. Our online conference features inspiring community speakers and interactive workshops that you can participate in from the comfort of your own home. We may be physically distant right now, but we can still take action to create positive change in our community!
Registration closes May 14
Youth of all races, genders, sexual orientations, abilities, faiths, and beliefs are welcome!
Nicky Geis
Nicky Geis is a native San Diegan and a positive, energy-giving thought leader who's driving passion is to help people stand in their purpose and walk in their truth.
Nicky has a Bachelor's Degree in Diversified Liberal Arts and a Master's of Education in Literacy from the University of San Diego, where she also played softball and was a member of the Black Student Union. She taught Religious Studies in the Diocese of San Diego for 6 years while also coaching high school softball and basketball. Nicky currently teaches Leadership with an emphasis on Personal Growth and Development at The School for Entrepreneurship and Technology in Kearny Mesa.
When Nicky isn't teaching in a classroom, she is speaking to students, parents, and teachers all throughout San Diego about embracing their full potential.
Sara Jacobs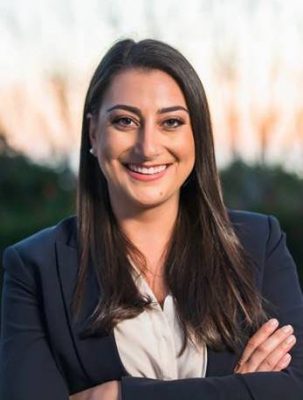 A third-generation San Diegan, Sara Jacobs has dedicated her career to fighting for the most vulnerable people by making institutions and policy more equitable, and finding innovative solutions to some of the most complex problems. Sara serves as the Founder and Chair for San Diego for Every Child: The Coalition to End Child Poverty. She is also a Scholar in Residence at the Joan B. Kroc School of Peace Studies at the University of San Diego. In addition to her work, Sara has dedicated much of her time and energy to electing a new generation of leaders — women, young people, people of color, members of the LGBTQ+ community, and other underrepresented communities.
Sara has worked in policy positions at the U.S. State Department during the Obama Administration, UNICEF, and the United Nations, and on Secretary Hillary Clinton's 2016 presidential campaign. She also served as the founding CEO of Project Connect, an education non-profit dedicated to closing the opportunity gap for students around the world. She holds a Bachelor of Arts degree in Political Science and a Master of International Affairs degree in International Security Policy and Conflict Resolution, both from Columbia University.
Get Excited For Your Voice Workshops
Understanding the Social Impact of COVID-19
Hosted by Fernando Parra Chong and Spshelle Rutledge from JFS
With so many news sources available to us, it can be hard to identify factual information about the COVID-19 pandemic and fully grasp what is happening in our world. While COVID-19 affects us all, the challenges we face can look very different from person to person. Communities of color, working-class communities, and other marginalized communities are often on the front lines of public health crises without the proper resources or support systems they need to weather the storm. This workshop will dive into how we can better educate ourselves on the COVID-19 pandemic and understand the unequal social impact across our community.
What's Your Game Plan? Action Planning Workshop (choose one)
Fighting Hate in the Shadow of COVID-19
Hosted by Linda Roach from the Anti-Defamation League (ADL)
ADL San Diego is an organization working to fight antisemitism and bigotry of all kinds. In this action planning workshops you will have a chance to dive deeper into the impact of the COVID-19 crisis on social justice and equity issues and reflect on strategies we can use to fight hate from home in a "shelter-in-place" world.
Cultivating a Visual Strategy for Climate Action
Hosted by Emily Hart and Mary Clare Bissell from Sunrise Movement
Want to know how to make your voice heard? Join Sunrise San Diego for a discussion on how to use a visual strategy and art to amplify your message. We'll focus on how we're virtually organizing for a livable future in this time of climate crisis and coronavirus. Sunrise Movement San Diego is a youth movement fighting climate change and creating millions of sustainable jobs in the process.
LGBTQ+ Healthcare – Combating Discrimination and Improving Access
Hosted by Jen LaBarbera from San Diego Pride
LGBTQ+ individuals have historically faced many barriers to accessing healthcare services, which frequently results in worse health outcomes. LGBTQ+ health disparities, as with many kinds of inequality, have been exacerbated by the COVID-19 pandemic. How can we engage in advocacy to help combat this discrimination in healthcare and improve access for LGBTQ+ folks?
Youth Voices on Ballot Measures
Hosted by Rosa Olascoaga Vidal and Ariana Federico from Mid-City CAN
Youth voices have shaped important social change throughout history. In November 2020, San Diegans will have the opportunity to make systemic changes that empower our communities. Two of our legislative priorities are to allocate funding for youth no-cost transit passes and the implementation of an independent community-led commission on police practices. Both measures and our action plan have been impacted by the effects of COIVD-19. Join us and learn how we continue to advocate and prioritize youth voices in the movement to bring change and equity for all communities. Our workshop will identify ways your voice and story can influence decision-makers and build power to pass meaningful legislation, even while we social distance at home.
Hunger and Food Insecurity
Hosted by Sarah Flam from JFS
Jewish Family Service is one of the oldest non-profit agencies in San Diego that serves people of all faiths and backgrounds. Through food distributions and resource navigation, JFS responds to unmet hunger needs in the community year-round. In the wake of the COVID-19 pandemic, we have expanded our programs to serve even more individuals and families in need. In this workshop you will explore the systematic and personal complexities that affect the ability to access food, and then develop an action plan to reduce barriers and increase access to vital resources for people across our community.
Demanding Dignity and Justice
Hosted by Warsan Artan and Safia Haidari from Youth Will
Youth Will is a local youth-led, youth-centered nonprofit organization working towards creating a San Diego where every young person has the resources they need to reach their potential. Given the abrupt changes brought on by COVID-19, our work has shifted to prioritize youth needs during this crisis such as access to healthcare, food, and mental health resources. In this workshop, you will learn about our grassroots organization strategy to create venues for youth voice and help us further develop our strategy and impact.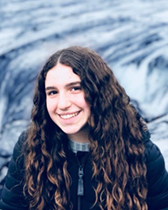 Natalie Goldwasser
Sophomore at The Bishop's School
Founder of the nonprofit Kids Too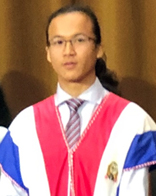 Saw Paw Kay
Junior at e3 Civic High
Food security community activist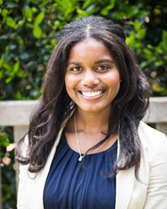 Mariana Akins
Senior at Rancho Bernardo High School
Poway Unified School District Student Representative
Conference Schedule
| | |
| --- | --- |
| 11:00–11:30am | Keynote Speaker, Nicky Geis |
| 11:30–11:40am | Short Break |
| 11:40am–12:20pm | Workshop 1 – Understanding the Social Impact of COVID-19 |
| 12:20–12:30pm | Morning Debrief and Check-In |
| 12:30–1:00pm | Lunchbreak with special guest, Sara Jacobs |
| 1:00–1:40pm | Workshop 2 – What's Your Game Plan? |
| 1:40–2:00pm | Youth Panel and Event Closing |