Food Rescue – Partnering to Fight Hunger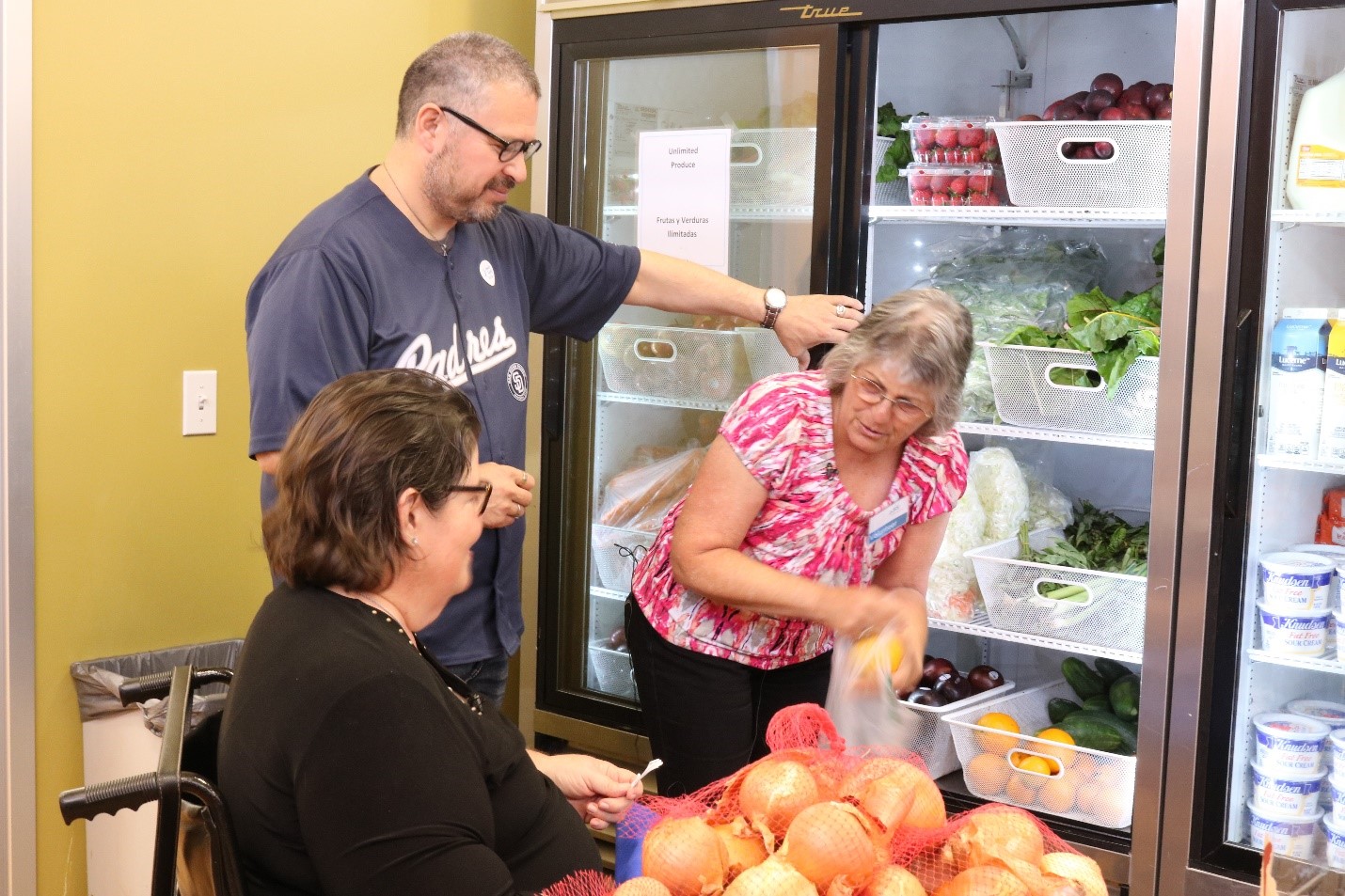 After a years' long battle with lupus, Dianne was diagnosed with breast cancer. As medical bills mounted, she began making impossible decisions between food and rent, pharmacy co-pays and utility bills. At times, food was so scarce that she lived on nothing more than saltines. The first time she came for food assistance at our onsite Corner Market, she was so relieved she cried.
Dianne is among the 1 in 6 San Diegans living in food insecure households. Many are older adults living on fixed incomes and single-parent households who too often struggle to make ends meet. Often, they are making impossible choices like paying for food, utilities, or the car repairs that will help them get to work.
At JFS, we're committed to finding the most innovative and effective ways to fight food insecurity in San Diego. We know that increasing access to food and other staples frees families from the kinds of tradeoffs that keep them locked in a cycle of poverty.
In October 2016, we became one of the first organizations in the United States to join the Starbucks FoodShare program, an effort launched in partnership with Feeding America to rescue unsold food items so they can be distributed through local food pantries.
Every night, our team of drivers makes their rounds to 30 area Starbucks locations to retrieve the day's surplus food – everything from breakfast sandwiches and yogurts to salads and healthy snacks. The result is 7,000 pounds of quality food redirected to individuals and families who need it.
Over the past two years, retailers like Target, Whole Foods, Vons, and Village Mills Bread have also gotten in on the food rescue game – adding a whole new dimension to our nutrition programs.
Today, 59% of all food distributed through the Hand Up Food Pantry and Corner Market comes from food rescue. That's the equivalent of about 250,000 pounds of food each year, and the variety is a huge step up from the canned foods that you often see in food pantries. Donations often include hygiene items and even pet food.
For Dianne, the food assistance from JFS means she no longer has to worry about empty cabinets. Our vital food rescue partnerships ensure that she and more than 900 San Diego households every month can get the food they need to take care of themselves and their families.